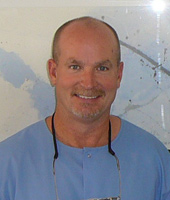 Dr. Mark Brooks is one of the most experienced dentists in St. Paul, Minnesota, and has been practicing dentistry at this location since 1985. That is over 35 years! He not only believes in taking excellent care of his patients and their families, but he also strives to educate them on how to keep their teeth healthy throughout their lives. His years of experience mean that Dr. Brooks has seen nearly every type of dental issue there is, and more importantly, he can treat a wide variety of patients.
Dr. Brooks was chosen as the top dentist in St. Paul, Minnesota, in 2007, 2008 and 2009. As well as practicing at Highland Dental, Dr. Brooks also provided free dental care through the Gospel Mission in St. Paul for 10 years.
With his experience over the years and his expertise in treating a wide range of dental issues, Dr. Brooks is one of the most skilled dentists in St. Paul. Contact the Highland Dental team today for an appointment!
Meet Our Team
Our friendly team is excited to help you care for your smile! We welcome you to call Highland Dental at 651-699-2113 to schedule your appointment with our dentist in Saint Paul, Minnesota, and find out more about our many dental services.
Check back soon to meet our team!