Your Safety & Well-Being Are Our Top Priority
Here at Highland Dental, we are dedicated to making our office a clean, healthy and safe environment for you. Our dentist and team maintain the highest standards of sterilization and infection control so that when you receive treatment, you can be confident that you will be both safe and comfortable.
Here are a few of the safety measures we have in place to prevent the spread of infection and keep you healthy and safe:
Our team wears all required PPE
We make use of appropriate disinfectants to keep our office clean at all times
We monitor our team's health on a daily basis
Everything is sanitized for each patient
Our office asks prescreening questions prior to your visit
We make regular changes and updates to comply with all infection control and sterilization guidelines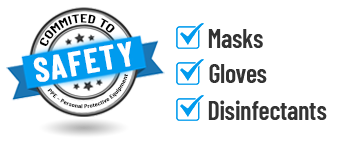 We invite you to call us at 651-699-2113 if you have any questions about sterilization and infection control in Saint Paul, Minnesota, or would like to schedule your consultation with Dr. Mark Brooks. We look forward to meeting you soon!